The 21st Century Global Dynamics Research Fellowship is open to all UCSB students who have advanced to PhD candidacy. They are seeking TWO advanced PhD students with background and interests in such areas as media, globalization, institutional studies, and cultural geography. Application deadline is May 15, 2018.
OVERVIEW
The 21st Century Global Dynamics Research Fellowships provide a stipend of $7,500 to PhD students in the humanities and social sciences. Fellows work under the direction of a Mellichamp Professor, providing support for research in one of the cluster's four areas of emphasis: gender and Islam, human rights, political economy, and media & culture. Research duties are multi-faceted and will be based on the nature of the professor's current projects. Fellows must be in residence during the term of the award and log twenty hours of work per week. They must secure approval for any other on-campus employment during the fellowship quarter. In some cases, fellowships may be renewed for an additional quarter. During the award quarter the fellow is also encouraged to plan and submit a 1200-1500 word essay on their research for publication in the online journal global-e.
DEADLINE

Application deadline for the Summer 2018 Fellowship is Tuesday, May 15. Please send all required application materials as a single PDF to vfaessel@ucsb.edu by 5:00 PM. You will receive a confirmation email within three business days; award letters go out within 7 business days of the deadline.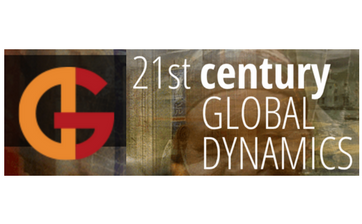 DETAILS
Summer 2018 Fellowship Flyer
Mellichamp Faculty Clusters
21st Century Global Dynamics
Media & Culture Research
Program Contact Person