Are you an innovative scholar who aspires to research in Israel and join the Fulbright family? Fulbright Israel will offer up to 8 awards for US Post-Doctoral Fellowships from all fields in Israel up to two years with $35,000 per academic year. Apply by September 1st, 2018 to start the 2019-2020 academic year.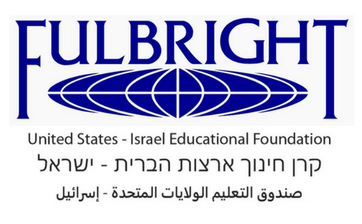 OVERVIEW
The United States-Israel Educational Foundation (USIEF) plans to award eight grants to U.S. postdoctoral scholars who seek to pursue research at Israeli institutions of higher education. Grants are open to researchers in all academic disciplines and support programs of work in Israel for up to 20 months (two academic years).

A letter of invitation from an accredited Israeli institution of higher education is required at the time of application. Each candidate should try to arrange his/her institutional affiliations in Israel independently, including development of the program of work for the proposed visit through contacts with possible host institutions.

AWARD
USIEF and Israel Institute stipend of up to $80,000 ($40,000 per academic year), payable in U.S. dollars. In addition, each grantee may receive from his/her host institution a grant no smaller than its own standard postdoctoral award.
Limited health benefits for the grantee only.
Orientation meetings (attendance compulsory) in Israel, as well as other grantee events in Israel during the course of the academic year.
DE​ADLINE
The application deadline ​to start the 2019-2020 academic year ​has been extended to September 1, 2018.

DETAILS
Program Overview
Core Fulbright U.S. Scholar Program