Funding application season is here! If you are looking for external funding for the 2019-2020 academic year, you should start looking now. The fall quarter deadlines are typically for next year's awards. Review the upcoming list of opportunities then get ready, plan ahead, and apply soon!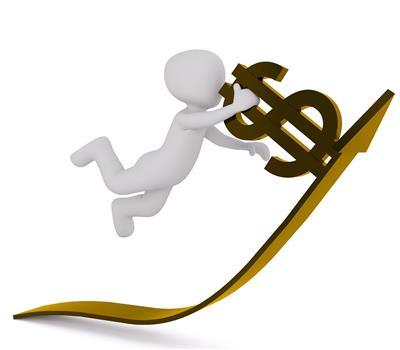 The Fall Funding Forecast is here, featuring a sampling of opportunities with deadlines within the three months of the fall quarter. Scroll all the way through this list to see announcements for postdoctoral, doctoral, graduate, research, and other short-term awards such as leadership fellowships or professional development or travel grants. As always, go directly to the website link for the most updated information on important dates and application processes. Good luck!
NOTE: Please report any broken links to Funding Peer Noreen Balos.
UPCOMING DEADLINES
Sep. 1 Institute of Current World Affairs Postdoc Fellowship
Sep. 1 Social Science Research Council (SSRC) Abe Postdoc Fellowship
Sep. 1 Pasteur Foundation and Institut Pasteur Laboratory Postdoctoral Fellowship
Sep. 2 Helsinki Collegium for Advanced Studies (HCAS) Postdoctoral Fellowship
Sep. 4 Japanese Society for the Promotion of Science (JSPS) Postdoctoral Fellowship
Sep 4 UC MEXUS Short-Term Postdoctoral Activities Grant
Sep. 15 Princeton University Society of Fellows (SF) Humanities and Social Sciences Postdoctoral Fellowship
Sep 30 The Cancer Prevention & Research Institute of Texas (CPRIT) Translational Research in Multi-Disciplinary Program (TRIUMPH) Postdoctoral Program
Oct 1 UC MEXUS Short-Term Postdoctoral Activities Grant
Oct. 1 Harvard Academy for International and Area Studies Postdoctoral Social Science Fellowship
Oct. 1 German Historical Institute (GHI) Postdoctoral Fellowships
Oct 10 NSF Astronomy and Astrophysics Postdoctoral Fellowships
Oct 17 NSF Mathematical Sciences Postdoctoral Research Fellowships
Oct. 17 The Harvard Newcomen Postdoctoral Fellowship in Business History
Oct. 24 University of Toronto Postdoctoral Fellowships
Nov 1 Robert Walser and Susan McClary Fellowship - dissertation research support in music

Nov. 1 University of Wisconsin-Madison Mellon Postdoctoral Fellowship
Nov. 7 School for Advanced Research Resident Scholar Fellowships
Nov. 10 Ford Postdoctoral Fellowship
Nov. 15 American Association of University Women (AAUW) American Fellowships
Nov TBD Killam Postdoctoral Research Fellowship, University of British Columbia (open to "most fields of research")
Dec. 1 AAUW Postdoctoral Fellowship for International Women
Dec 6 Ford Foundation Postdoctoral Fellowship
Dec 31 The Cancer Prevention & Research Institute of Texas (CPRIT) Translational Research in Multi-Disciplinary Program (TRIUMPH) Postdoctoral Program
On-going Incorporating Benefits & Costs of Environmental Regulation in Computable General Equilibrium Models Research with the US Environmental Protection Agency
TBD Global Religion Postdoctoral Fellowships
TBD Tobacco-Related Disease Research Postdoctoral Program
TBD Wenner-Gren Foundation Hunt Postdoctoral Fellowships
TBD American Heart Association Postdoctoral Fellowships

Various deadlines Funding Opportunities for Postdoctoral Scholars - list via Harvard website
Various deadlines Postdoctoral opportunities in medical research - via Stanford website
Various deadlines Minority Postdoctoral Opportunities List
Various deadlines Oak Ridge Institute for Science and Education (ORISE) Postdoctoral Fellowships
Various deadlines Special Programs for Postdoctoral Fellows - via National Science Foundation
Various deadlines Post-doctoral Opportunities List - from the National Institute of Health


DISSERTATION GRANTS and FELLOWSHIPS
Sep 1 American Psychological Association Dissertation Research Award
Sep 10 National Science Foundation Science of Science and Innovation Policy Doctoral Dissertation Research Improvement Grants
Oct 1 National Academy of Education Spencer Dissertation Fellowship or http://www.spencer.org/dissertation-fellowships-1
Oct. 6 National Academy of Education (NAEd) Spencer Dissertation Fellowship Program
Oct. 9 NSF Doctoral Dissertation Improvement Grants in the Directorate for Biological Sciences
Oct 8 World Politics and Statecraft Dissertation Fellowship Program
Oct. 15 Woodrow Wilson National Fellowship Foundation Dissertation Fellowship in Women's Studies
Oct 15 Sociology Program Doctoral Dissertation Research Improvement - grant application must be submitted with your advisor and through Office of Research
Oct 15 The Stuart L. Bernath Dissertation Research Grant (US Foreign Relations history)
Oct 16 Drug Abuse Dissertation Research
Oct 20 World Politics and Statecraft Fellowship, Smith Richardson Foundation
Oct 24 Mellon-ACLS American Council of Learned Societies Dissertation Completion Fellowships (humanities and social sciences)
Oct 24 ACLS American Council of Learned Societies Dissertation Fellowships in American Art
Oct 24 Andrew W. Mellon Foundation/ACLS Dissertation Completion and Early Career Fellowship
Oct TBD AERA Minority Dissertation Fellowship in Education Research
Nov 1 Agency for Healthcare Research and Quality (AHRQ) Grants for Health Services Research Dissertation Program (R36)
Nov. 1 AERA Minority Dissertation Fellowship and Travel Grant
Nov. 1 Doctoral Dissertation Grant Program (Fahs-Beck Scholars)
Nov. 3 Mellon International Dissertation Research Fellowship (IDRF)
Nov. 10 Ford Dissertation Diversity Fellowship
Nov. 15 American Association of University Women (AAUW) Dissertation Fellowships

Nov 15 Alvin H. Johnson AMS 50 Dissertation Fellowships (musicology)
Nov. 17 Hall Rothman Dissertation Fellowship (for environmental history research)
Nov 30 Phi Kappa Phi Honor Society Dissertation Fellowship
Nov. TBD Social Science Research Council International Dissertation Research Fellowship (IDRF)
Dec. 1 AAUW Graduate Fellowship for International Women
Dec 1 Center for Engaged Scholarship Dissertation Fellowship
Dec 6 Ford Foundation Dissertation Fellowship
Jan 15 Mellon-CES Dissertation Completion Fellowships in European Studies
Feb 1 Frank Guggenheim Foundation Dissertation Fellowship (research on understanding human violence and aggression: social change, intergroup conflict, war, terrorism, crime, and family relationships, among other subjects)
Feb 1 Agency for Healthcare Research and Quality (AHRQ) Grants for Health Services Research Dissertation Program (R36)
On-going Research Opportunities at the US Forest Service Research and Development (R&D)
On-going Archaeology Program Doctoral Dissertation Research Improvement Awards (Arch-DDRI) - grant application must be submitted with your advisor and through Office of Research
On-going Documenting Endangered Languages Doctoral Dissertation Research Improvement Grants - grant application must be submitted with your advisor and through Office of Research

On-going Geography and Spatial Sciences Program Doctoral Dissertation Research Improvement Grants (GSS-DDRI), National Science Foundation (NSF)
TBD Global Religion Doctoral Dissertation Fellowships
GRADUATE, PREDOCTORAL or DOCTORAL FELLOWSHIPS
Sep 1 Social Science Research Council Abe Fellowship Program
Sep 1 Women Techmakers Scholars Program / Google Anita Borg Memorial Scholarship Program
Oct. 1 German Historical Institute (GHI) Doctoral Fellowships
Oct. 1 Harvard Academy for International and Area Studies Doctoral Social Science Fellowship
Oct. 24 NSF Graduate Research Fellowship Program Grant (Pre or Early Doctoral)
Oct. 27 IBM Doctoral Fellowship Program
Oct. 30 NASP-ERT Minority Scholarship Program (psychology)
Nov 1 National Gallery of Art Predoctoral Fellowships
Nov. 10 Ford Predoctoral Fellowship
Nov 15 Charlotte Newcomb Dissertation Fellowship
Nov. 15 National GEM Consortium Graduate Fellowships in Science, Engineering, and STEM fields
Nov 15 Amelia Earhart Fellowship
Nov 15 Chester Dale Predoctoral Dissertation Fellowships (via department nomination, for research in the history, theory, and criticism of art, architecture, urbanism, and photographic media)
Nov 28 American Foundation for Pharmaceutical Sciences Pre-Doctoral Fellowships
Dec 1 Symantec Research Labs Graduate Fellowships
Dec 1 Mellon-Mays Dissertation Grant
Dec 13 Ford Foundation Predoctoral Fellowship
Dec 31 National Defense Science and Engineering Graduate (NDSEG) Fellowships
Jan 9 The Garden Club of America and the Royal Horticultural Society Interchange Fellowships
On-going Gerda Henkel Foundation Ph.D. Scholarships in the Historical Humanities
TBD Tobacco-Related Disease Research Predoctoral Program
TBD PEO International Peace Scholarship (IPS) - also open to international students studying in the US
TBD Department of State Civil Service STEM Fellowship Program
Various Deadlines Society for Historians of American Foreign Relations Fellowships and Grants
TBD NASA Space Technology Research Fellowships (NSTRF)


Sep 1 Environmental Defense Fund Climate Corps Fellows
Sep. 1 Kentucky Historical Research Fellowships
Sep. 1 California Sea Grant's State Fellows Program
Sep 1 National Association of School Psychologists Graduate Student Research Grant
Sep. 6 Mirzayan Science Tech Policy Fellowship
Sep. 15 AERA-NSF Large Scale Data Research Grants
Sep. 15 Global Intellectual History Fellowships
Sep. 15 German Chancellor Research Fellowship
Sep. 17 Craft Fund Graduate Research Grant (creativity and design)
Sep. 18 Obama Foundation Fellow
Sep. 21 Facebook Research Mechanism Design for Social Good
Sep 24 Heritage Foundation Young Leaders Program
Sep. 26 American Council of Learned Societies (ACLS) Fellowships
Sep. 27 Michigan Society of Fellows Three-Year Fellowships
Sep. 30 Javits Fellowship Program (arts, humanities, and social sciences)
Sep. 30 Wiedemann Research Fellowships for Enlightenment Studies
Oct 1 Tinker Field Research Grants (pre-dissertation or thesis research in Latin America)
Oct. 1 American Philosophical Society Franklin Research Grants
Oct. 15 Small Grants for Doctoral Research In Second or Foreign Language Assessment
Oct. 17 Getty Library Research Grants
Oct. 20 University of California Natural Reserve System Mathias Graduate Student Research Fellowship
Nov 1 The Hampsong Education Fellowship in American Song
Nov 1 Paul Charosh Independent Scholar Fellowship - independent research in music
Nov 1 Howard Hughes Medical Research Fellows Program
Nov. 1 American Philosophical Society Lewis and Clark Fund for Exploration and Field Research
Nov. 2 African Humanities Program Fellowship
Nov. 2 Hemingway Research Grants
Dec. 1 Horowitz Foundation Social Science Policy Grants
Dec. 15 Phillips Library Research Grants
Jan. 9 Switzer Environmental Fellowship Program
Jan. 9 The Samuel H. Kress Foundation and AAMC Foundation Affiliated Fellowship at the American Academy in Rome
Jan. 16 Stanford's Center for International Security and Cooperation (CISAC) Research Fellowship
Feb. 15 Small Grants for Doctoral Research In Second or Foreign Language Assessment
On-going Facebook Research Scientist PhD Internship
On-going The Spalding Trust Grants for the Comparative Study of Religions
On-going Statistics Fellowship with the Center for Disease Control and Prevention (CDC)
On-going OCS ORISE Fellowship with the Food and Drug Administration

On-going Digital/New Media Fellowships with Dept of Health and Human Services
On-going Dept of Energy Opportunity in Fuel Cell Research
On-going National Institute of Health Individual Graduate Partnerships Program
On-going Title VIII Research Scholar Program American Councils - in-country, independent research for three consecutive months to nine consecutive months in Russia, Eurasia, and Eastern Europe
TBD Jacobs Foundation Research Fellowship (child and youth development research)
Various Deadlines American-Scandinavian Foundation Fellowship Program

Various Opportunities New York Public Library Research Fellowships
Various Deadlines Smithsonian Institute Fellowships
Various Deadlines Metropolitan Museum of Art Research Fellowships


OTHER (AWARDS, TRAVEL, BOOK PRIZE, or TRAINING)
Sep. 1 English Speakers Paid Fellowship in Colombia
Sep. 19 Alexander von Humboldt Foundation German Chancellor Fellowship for Prospective Leaders
Sep. 26 National Endowment for the Arts Summer Stipends
Sep 28 Google Software Engineering Internship
Oct. 1 School for Advanced Research $10K Staley Prize
Oct. 15 Award for Best PhD Dissertation in Asian Studies
Oct. 15 Center on Budget and Policy Priorities Internship (undergrad and grad students)
Oct. 15 US Department of State Internships (undergrad and grad students)
Oct. 15 US Supreme Court Internships (undergrad and grad students) - Full-time or Part-time paid
Oct. 15 Carter Center Internships (undergrad or grad students) - paid graduate assistantships
Oct. 31 World Bank Group Internships (graduate students)
Nov 1 Prize in Public Interest Communications Research
Nov 15 AAUW Career Development Grant
Nov TBD Presidential Management Fellows Program US Office of Personnel Management
Dec 1 American Association for the Advancement of Science (AAAS) Science & Technology Policy Fellowships
Dec TBD Bill & Melinda Gates Foundation Fellowships
Jan TBD Switzer Foundation Fellowship (academics and environmental training)
Feb 1 Psi Chi (National Honor Society in Psychology) Albert Bandura Graduate Research Award
Rolling Deadline - Veteran Research Supplement with the Center for Integrated Access Networks

TBD AAAS Community Engagement Fellows Program

TBD Leshner Leadership Institute for Public Engagement with Science

TBD Civil Service Foreign Affairs (FA) Fellowship Program

TBD Veterans Innovation Partnership (VIP)