Career Services and the GSRC are seeking graduate students with past internship experience to come speak on a student panel that will be held Wednesday, February 6. The panel will provide fellow graduate students with advice on seeking out, applying for, and succeeding in internships of all different disciplines. If you have insight that you can share with your peers, please let us know! Deadline to confirm participation as a panelist is January 18.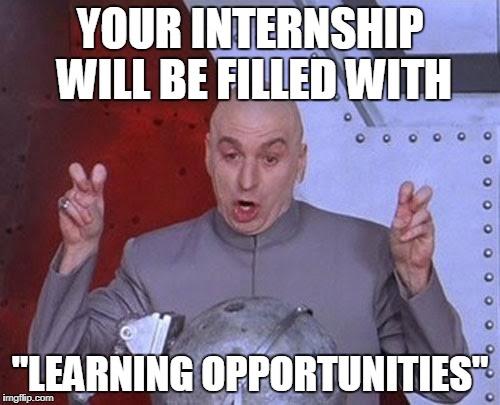 Calling all past and present interns!
​Graduate Career Services and the Graduate Student Resource Center are ​organizing a student panel to discuss the importance of internships ​for career development. We are asking for current graduate students who have had internship experience in the past to come speak on our panel! Have you gained valuable experience from internship opportunities in the past? Do you have insight that you could share with fellow students on the best ways to search for and apply to internships? If you answered yes to either of these questions, then participating in this panel is right for you!

What: Internship Student Panel
When: Wednesday, February 6th, 12-1pm
Where: Multipurpose Room, Student Resource ​Building
Who: YOU!
Pizza included!

If you are interested in ​being a panelist, please email Graduate Career Peer Daniel Elkin by Friday, January 18th.