UCSB welcomes 835 new grad students into its ranks ​at the end of this month. This group is the most diverse group of incoming students in UCSB history! We break down ​some statistics on our incoming cohort and give you a sneak peak at our upcoming series of articles profiling 8 of our new student​s!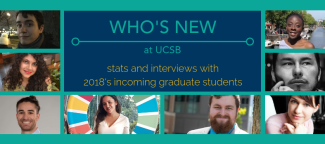 UC Santa Barbara welcomes 835 new graduate students ​to campus ​at the end of this month. We break down ​some statistics on our incoming cohort and give you a sneak peak at our upcoming series of articles profiling eight of our new student​s!


---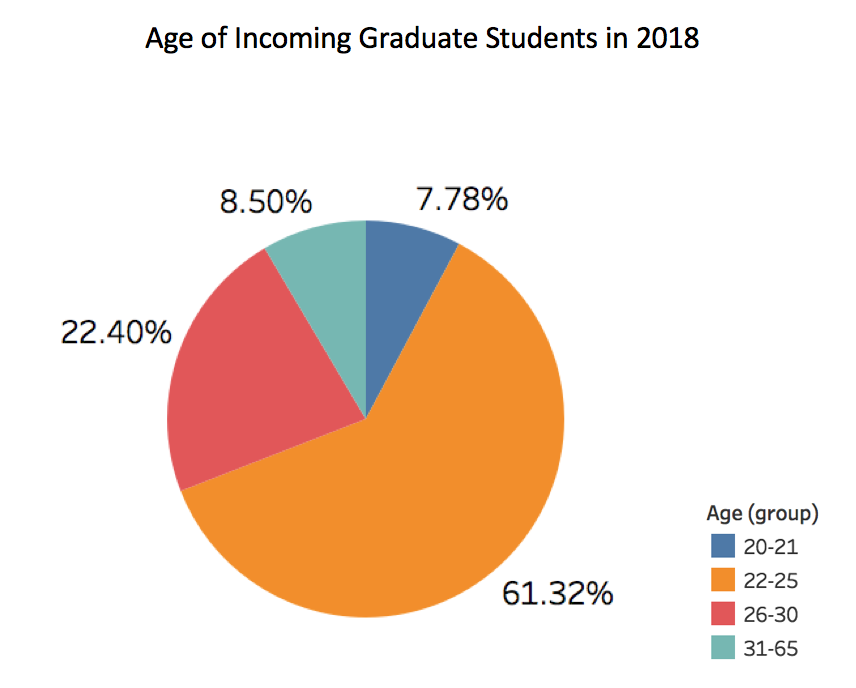 Most incoming graduate students are between the ages of 22 and 30, but our youngest incoming student is 20 years old and our oldest is 65 years old. Over seventeen percent are first-generation college students, which is the greatest proportion in UCSB history. Additionally, this incoming class is also the most diverse to ever enter UCSB. Below is a breakdown of incoming students based on the race or ethnicity that they identify with. While about half of incoming students identify as ​White, a large percentage of our new students identify as Chinese / Chinese American, East Indian / Pakistani, and Chicano / Mexican American.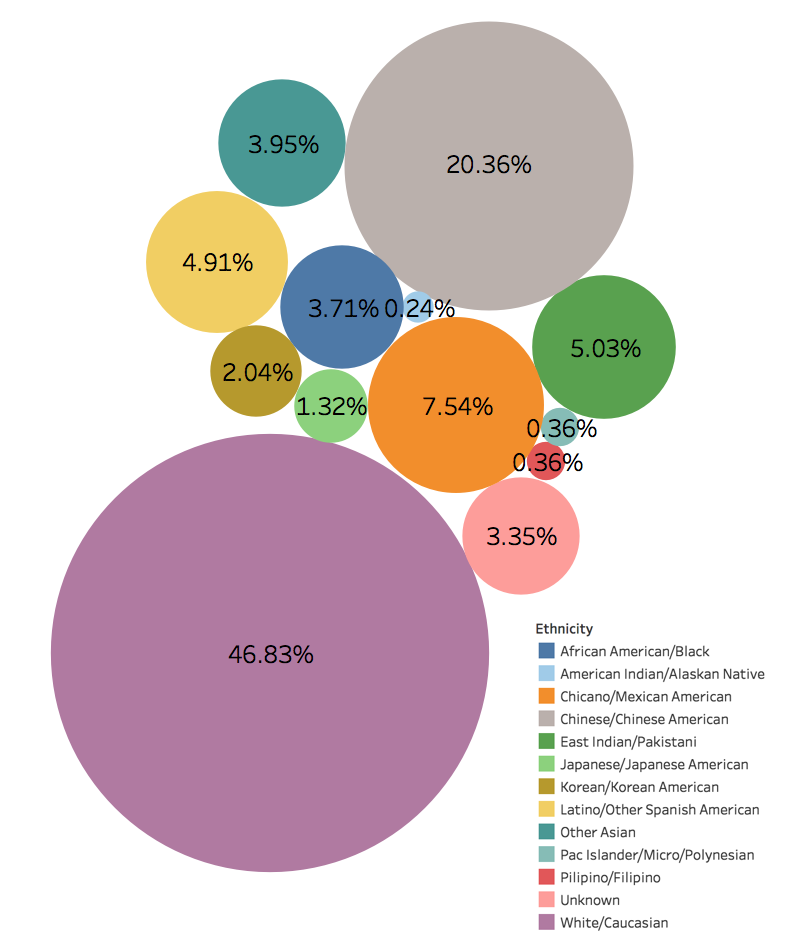 Our new graduate students are coming from 51 different countries - from China to ​Chile, ​India to Iran, Mexico to Malaysia - representing nearly every continent. In fact, roughly one-third of incoming students (323, to be exact) are coming from places outside the country. Our U.S. students hail from 40 of the 50 states (including Hawaii and Alaska), but 48% of them are California residents.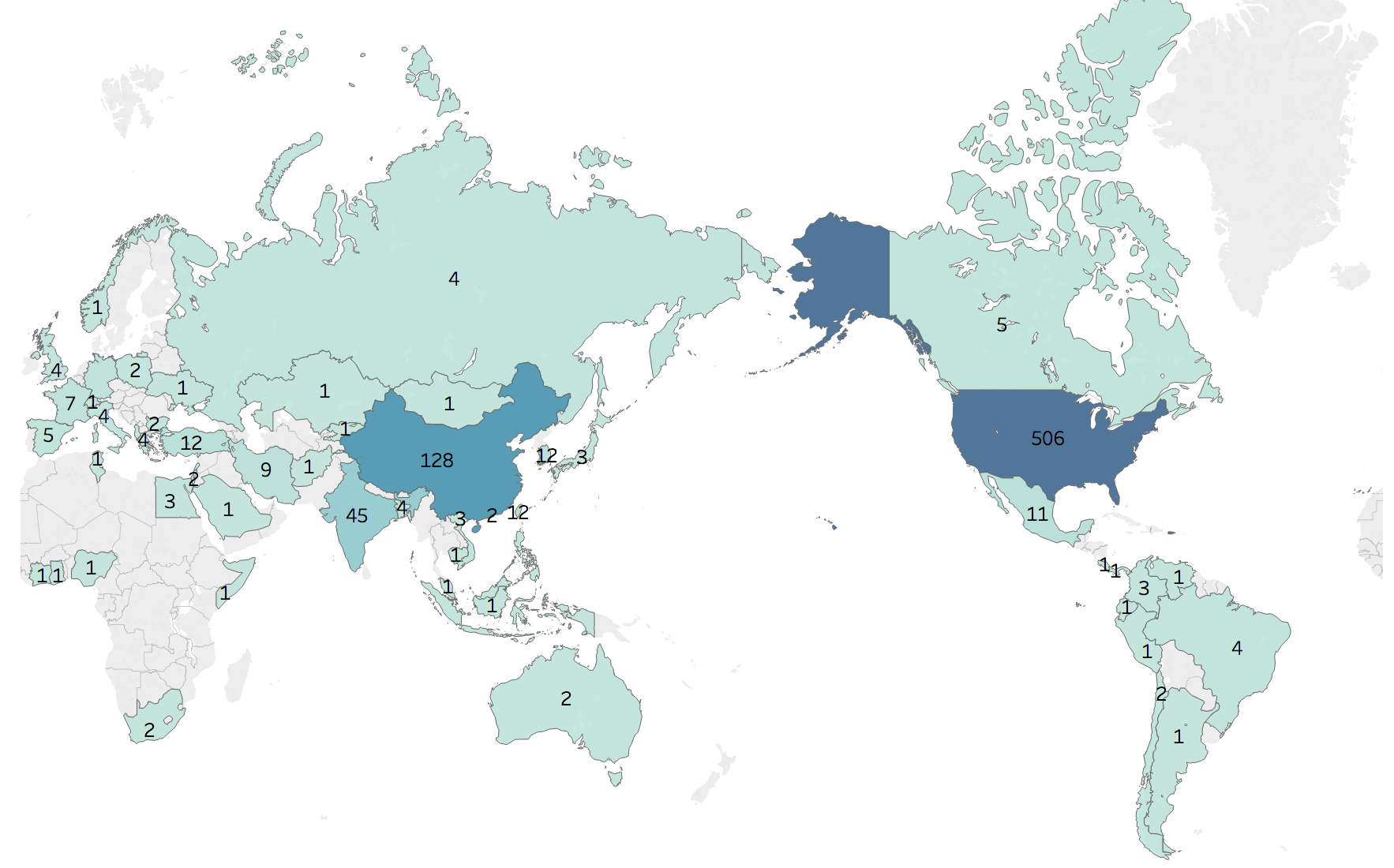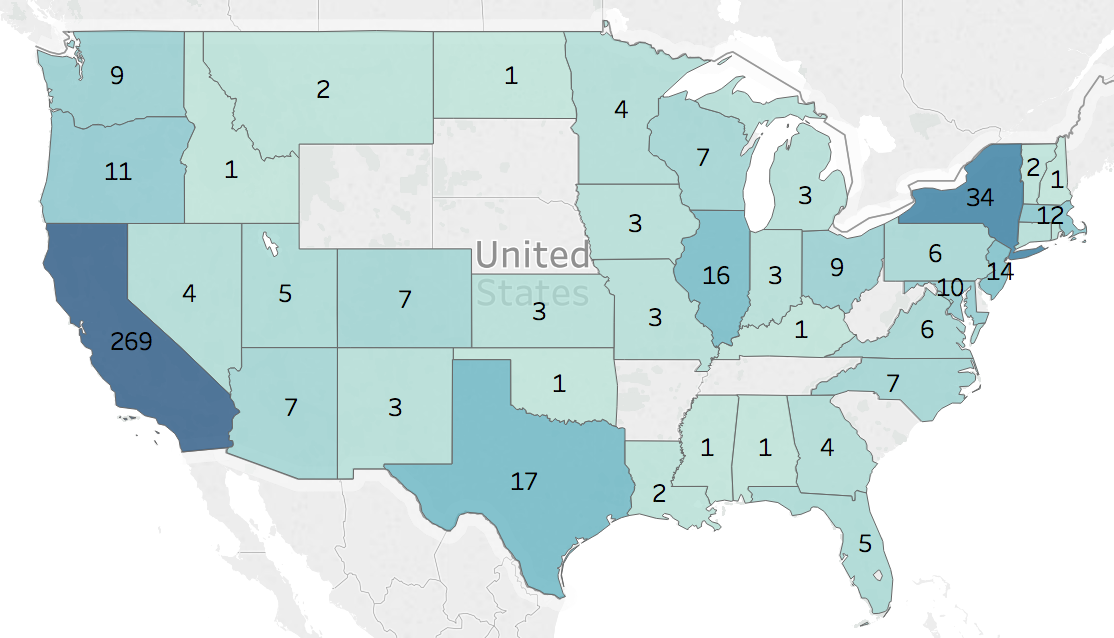 The most popular disciplines that our new graduate students have chosen are Electrical and Computer Engineering (115 new students), Environmental Science and Management (89 new students), and the Teacher Education Program (76 new students). In general, 67% of incoming students are in STEM fields (Science, Technology, Engineering and Math) and 33% of students are in SHEF fields (Social Science, Humanities, Education, and Fine Arts).

We asked several of our new grad students to tell us more about themselves, including what degrees they will be pursuing, what they are looking forward to ​in graduate school, and ​what are some surprising facts about them. Starting next week, we will publish one profile per day until the first day of classes to celebrate our incoming grads.
Stay tuned to learn more.

Welcome to all of our amazing grads!