The Graduate Division is pleased to announce the ​winners for two awards ​honoring graduate students who have distinguished themselves in the area of undergraduate research supervision: Deeksha Dangwal, Lauren Ortosky, Chelsea Brown, Jacob Fisher, Kelly Whaling, and Raymok Ketema. Read on to find out more about our awardees!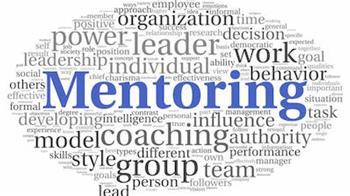 The Graduate Division is pleased to announce the ​winners for two awards ​honoring graduate students who have distinguished themselves in the area of undergraduate research supervision. The Fiona and Michael Goodchild Graduate Mentoring Award is available to students in the College of Engineering; Mathematical, Life, and Physical Sciences Division of the College of Letters and Science; and the Bren School of Environmental Science and Management. The Dean's Graduate Mentoring Award is available to students in the Humanities and Fine Arts and Social Sciences Divisions of the College of Letters and Science and the Gevirtz Graduate School of Education.
These students are recognized for their excellence in and contributions to undergraduate research supervision and for encouraging others to become involved in these research efforts. Each of the winning students receives a $1000 award. Read on to find out more about our awardees!

DEEKSHA DANGWAL // ​Computer Science
Research Interests
Privacy in the digital age has become increasingly difficult to achieve and a contentious topic. As a computer architect, I develop tools for embedding privacy requirements into existing and new hardware workflows. By bringing privacy close to the architecture of the system, we can minimize information leakage at the source.
Mentoring Experiences
I have had seven long-term mentees so far. These stellar students have gone to graduate school, built and open-sourced high-impact projects, had papers about their research accepted at a top conference workshop, presented their work to academic audiences, and so much more!
I was first interested in mentoring as a way of giving back to the student community. Little did I know how much I would get in return! Gaining the trust of my students has been tremendously rewarding and mentoring has quickly become an exciting part of my academic activities. Being able to support students through the ups and downs of research has been illuminating, and guiding them through challenges has helped me nurture techniques applicable to my own career as a researcher. This has in turn created opportunities for personal growth. By supporting my students in ways I was (and was not) supported, I have the opportunity to perpetuate better ideas about self worth in academia, especially for minorities, and empower the next generation of young scientists.
Meaning of the Award
It is a great honor to have received this award. My experience with mentorship has helped me recognize that I want to build a career in academia that is focused on both research and mentorship. I look forward to spending time with graduate and undergraduate students to help them achieve their research goals and develop leadership qualities. I hope to foster a culture of diversity, inclusion, and belonging in computer architecture and computer science. I believe that the recognition from the Fiona and Michael Goodchild Graduate Mentoring Award will help kickstart these aspirations.
LAUREN ORTOSKY // ​Psychological & Brain Sciences
Research Interests
I have ​multiple areas of research. My dissertation investigates the impact of passive exposure to different political ideologies on individual attitudes towards conflict with outgroups. I am also heavily involved in a project exploring entrenched veteran underemployment. As part of another large-scale project funded by the NSF's AGEP initiative, I also study ways that graduate school can influence career choice for under-represented minority (URM) students, with the goal of improving diversity in faculty positions across the STEM disciplines.
Mentoring Experiences
Mentorship has been one of the most rewarding experiences I've had in grad school. Four years ago, fellow Goodchild winner Payton Small and I started a mentorship program in the psychology department to secure extra support for URM and first-generation students who are interested in graduate school. Our short-term goals were to demonstrate that there is no one "type" of person who can be a researcher, and to lift up those who may face systemic hurdles on the way to their dreams. Long term, we hope to contribute to the important goal of diversifying the voices contributing to scientific knowledge. This program, Access Grads, has now served over 200 aspiring researchers and engages more than half of the graduate students in the department.
Meaning of the Award
The Access Grads mentorship program is a labor of love, and will be held among my proudest accomplishments from my time at UCSB. For both Payton and I to be awarded this prestigious honor feels like validation for the broader effort put forward by all of the graduate students who have donated their time as mentors. I am humbled and grateful.
CHELSEA BROWN // Psychological and Brain Sciences
Research Interests
My research focuses on the neurobiology of the reward system. I use molecular and chemogenetic techniques to investigate the proteins and circuits underlying methamphetamine use in mouse models. My hope is that elucidating changes in the brain that come with drug exposure will advance the development of addiction treatment and further our understanding of motivation and reward.
Mentoring Experiences
Mentoring undergraduates has been an integral part of my graduate school experience. It has not only enabled my research progress, but also deepened my scientific understanding and strengthened my communication and leadership skills. Because the efforts of my research assistants are so essential, they have a great deal of responsibility, for which it is my duty to prepare them. This strategy requires initial effort to teach them but produces independent researchers who eventually lead their own studies. Though it is bittersweet to lose them from my projects, it is even more rewarding to witness them thrive in a more advanced position.
Meaning of the Award
Mentorship in a laboratory environment is significant to me because working as a research assistant was my most meaningful undergraduate experience. UCSB has some wonderful research mentorship programs that deserve more attention, including the California Alliance for Minority Participation, the UC Leadership Excellence Through Advanced Degrees program, and the Psychological and Brain Sciences department's mentorship program, and I appreciate the Graduate Division and Fiona and Michael Goodchild's efforts to promote them. I feel honored to be recognized as an example of distinguished mentorship, which is such important work.

JACOB FISHER // Communication
Research Interests
I'm interested in understanding how the design of digital media influences cognitive processes like attention, learning, and memory. My current research addresses how cognitive load and perceptual load in a media environment influence attention-related brain networks, helping us better understand processing differences like ADHD. The ultimate goal of this research is to help design digital tools that help people perform at their cognitive best in their daily lives.
Mentoring Experiences
In my role in the Media Neuroscience Lab, I help coordinate a large team of undergraduate researchers as they learn how to conduct academic research. One of the most rewarding parts of mentorship is getting to see the "aha!" moment as a budding researcher begins to understand a new concept or research method. A primary challenge in my role is to introduce undergraduates with no prior programming experience to data science tools such as Python or R. In this sense, it's also extra rewarding, because I've gotten to see our mentees who came in with no experience in data science go on to get great internships and jobs where they use these skills every day.
Meaning of the Award
Winning this award is meaningful to me, because mentorship is by far the thing that I cherish most about being in academia. It's great to be able to train and advocate for my mentees as they navigate their undergraduate careers, and as they prepare for the future. It's encouraging to see graduate students around me invest their (very) limited time and effort into helping undergraduate students succeed, and it's an honor to be among them!
KELLY WHALING // Counseling, Clinical, & School Psychology
Research Interests
I am passionate about strengths and resiliency-based research examining effective prevention and intervention programs for marginalized and oppressed youth who have experienced trauma, especially gang-involved or justice-involved youth. I value the involvement of stakeholders in the research process, as well as interdisciplinary work. As a result, I collaborate with youth themselves, community programs, juvenile detention centers, schools, and academics, with the goal of systems-level changes that will foster the health, wellness, and thriving of youth in these communities. Those who attend doctoral programs hold privilege and power; we dictate which lines of inquiry are allowed to be explored and how they are explored. It is our obligation to share this power until it is dismantled, collaborating with community agencies and stakeholders to conduct research which aims to eliminate systemic inequities and oppression and foster thriving in all people.
Mentoring Experiences
I love working with undergraduates! As a first-generation college student, I felt aimless and confused during my first year of undergraduate work, until I took a general education psychology course, which led to me finding a mentor and discovering my passion for research. Academic research changed my life trajectory for the better. My experience mentoring undergraduates is rewarding, because it is an honor to play even a small role in facilitating the same journey I went on for other students. Students join our laboratory and often stay for 1-2 years. It is astonishing to watch the personal and professional development of students during that time, and to watch students transform from being unfamiliar with scientific literacy to learning skills, owning their strengths, and co-authoring presentations for national conferences and outcome evaluations for community agencies. I especially love working with undergraduates from marginalized communities and non-traditional backgrounds; these students, who are often pushed out of academia, blossom as researchers and community workers with tangible skills they can re-invest into their own communities.
Meaning of the Award
This award is so meaningful to me, and I am honored that my undergraduate mentees and my advisor felt I was worthy of it. Without mentorship, it is difficult for first-generation college students like myself to complete higher education; my success in academia, and even my personal development and growth, is directly due to the mentoring experiences I received as an undergraduate. Because becoming involved with research as an undergraduate was pivotal to me professionally and personally, I am passionate about offering this experience to undergraduates, especially undergraduates from underrepresented groups who have been told explicitly, implicitly, and structurally that they do not belong in academia. Winning this award demonstrated to me that I might actually be making the meaningful difference in the lives of non-traditional and underrepresented students that I have always hoped to make.
RAYMOK KETEMA // ​History
Research Interests
My current research examines the Eritrean-Ethiopian war for Eritrea's independence, paying attention to the ways in which different art forms became technologies of warfare for the resource-limited Eritrean people. I am broadly interested in all things revolving around Africa and its diaspora, as Blackness is a key concept that I enjoy grappling with regularly.
Mentoring Experiences
I've had the fortune of being able to work with students on campus in a variety of capacities. I was the graduate research assistant for the Center for Black Studies research in my first year here, which allowed me to supervise undergraduate research and connect with Black undergraduates on a more personal level. During my second year, I worked for the Promise Scholars program as a time management advisor, a program dedicated to supporting low-income and first-generation students at UCSB. Having attended UCSB for my own undergraduate career has allowed me to empathize on a very personal level with the experiences that Black and Brown students face on our campus. I have found that mentorship requires surpassing your role and providing space for the students to come to you for a variety of issues. Many of the mentorship skills I developed working for both programs have seeped into my pedagogical practices as well. Our students are multi-faceted and multi-dimensional people who are facing their own daily hardships, and despite our heavy workloads as graduate students, we should be as present for them as possible in whatever ways we can.
Meaning of the Award
This award is incredibly validating to have won. Most of the work I do on behalf of undergraduate students is unpaid, and this award acknowledges the efforts that I have made towards improving our campus' livability for students of color. I'm very appreciative, as a first-generation low-income Black woman graduate student, to continue being in a position to be able to mentor and advocate for my students.
Congratulations to all of the winners!