Meet the winners of the 2019 Graduate Student Internship Fellowship! Jacob Gellman, Rachel Winter, Corinne Fuchs, MacKenzie Wade, Audrey Lopez, and Jasmine Kelekay are the awardees for this year. Read on to learn more about their fun and exciting internships, and what they hope to gain from their experiences.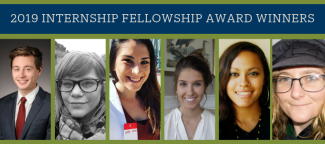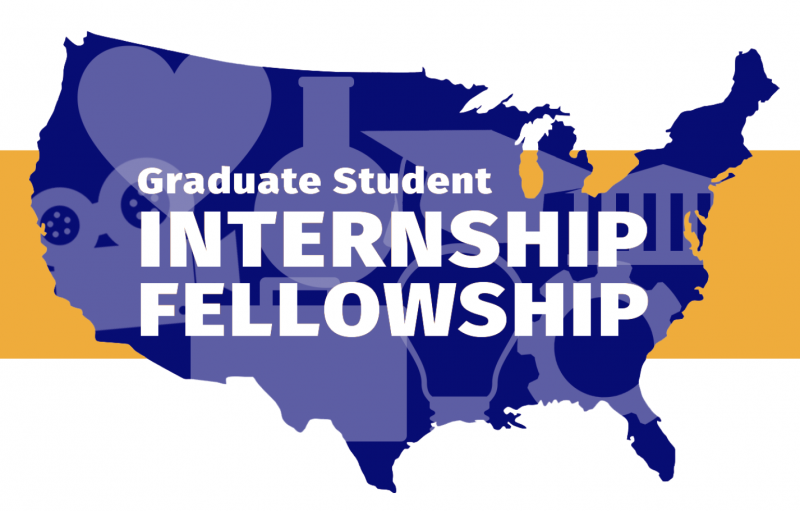 Internships can unlock countless opportunities for graduate students to develop transferable skills that cannot be gained through their graduate studies, but are nonetheless crucial to their career success. UC Santa Barbara's Graduate Student Internship Fellowship assists graduate students with attaining experience related to career goals and professional development. This funding is made possible through the GSA referendum fees and additional support from the Graduate Division, under the leadership of Career Services.
This spring, Jacob Gellman (PhD student in the Bren School of Environmental Science), Rachel Winter (PhD student in the History of Art and Architecture Department), Corinne Fuchs (PhD student in the Ecology, Evolution, and Marine Biology Department), MacKenzie Wade (PhD/MA student in the Anthropology Department), Audrey Lopez (PhD student in the Linguistics Department), and Jasmine Kelekay (PhD/MA student in the Sociology Department) were each awarded $2,000 for the 2019 Graduate Student Internship Fellowship. Read on to learn how the ​six awardees will be gaining new skills in exciting positions at their internships!
Jacob Gellman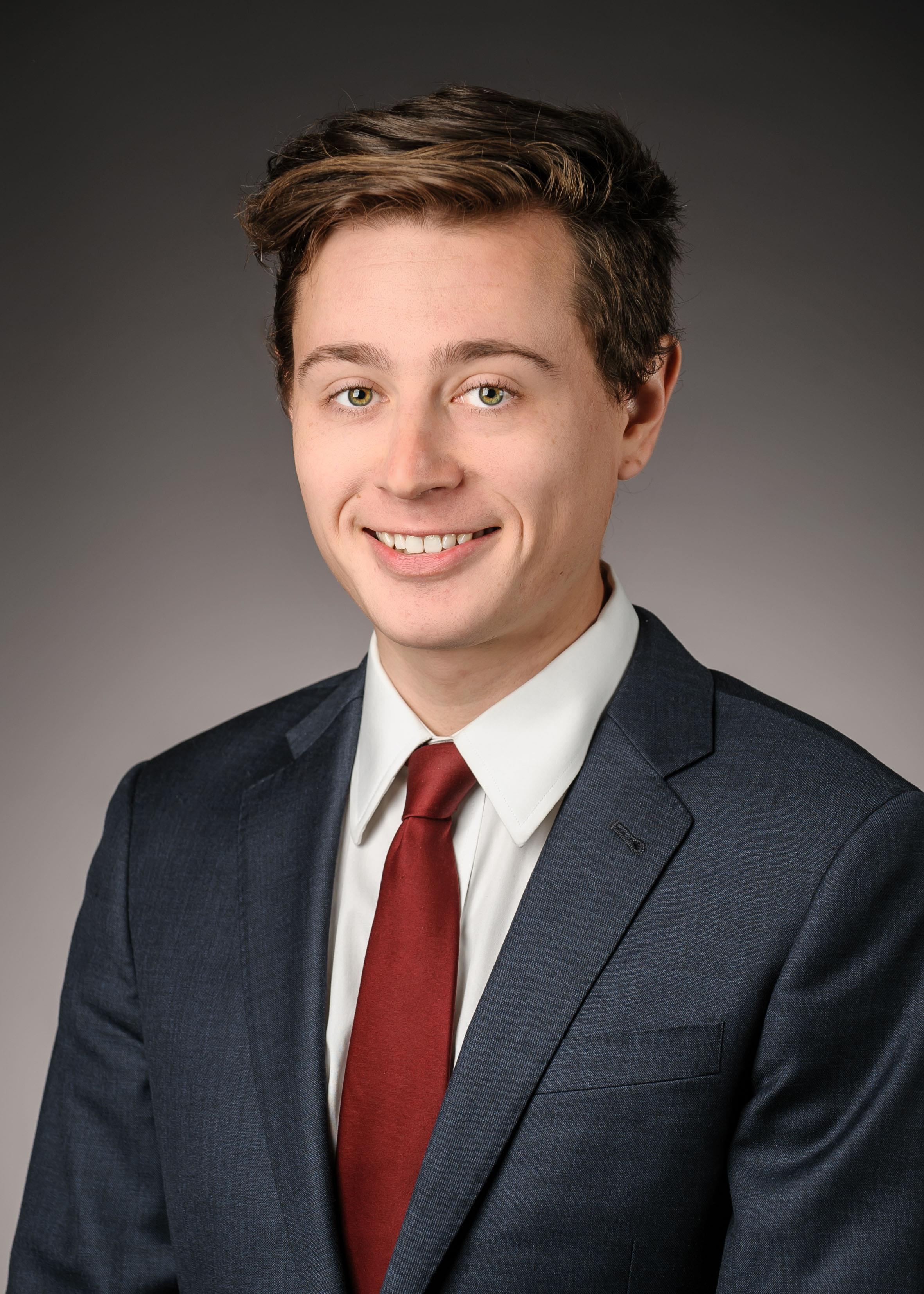 Jacob will be an intern with Resources for the Future (RFF) in Washington, DC, a nonprofit dedicated to improving environmental, energy, and natural resource decisions through impartial economic research and policy engagement. He is excited to be working on a project that seeks to estimate the impacts of wildfires on the recreation economy in the West. He is looking forward to sharpening his technical skills in big data management, and research design. This opportunity will allow him to disseminate impactful research to a wide variety of audiences, including policy makers and the public. The other good news is that Gauchos are everywhere, and Jacob is excited that he is going to be working at RFF with two other UCSB alumni.
Rachel Winter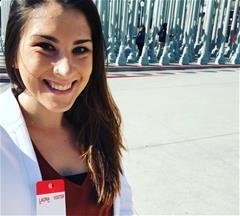 Rachel is going to be the Curatorial Intern for the Art of the Middle East Department​ at the Los Angeles County Museum of Art (LACMA). The future curator in her is very excited that this internship will allow her to bridge the gap between her academic and professional goals. She is looking forward to working with LACMA's collection of contemporary art from the Middle East, one of the largest of its kind in the United States. At LACMA, she is eager to learn how to manage and organize large collections, digitize new acquisitions, use museum databases, work on conservation, and publicly engage with her research.
Corinne Fuchs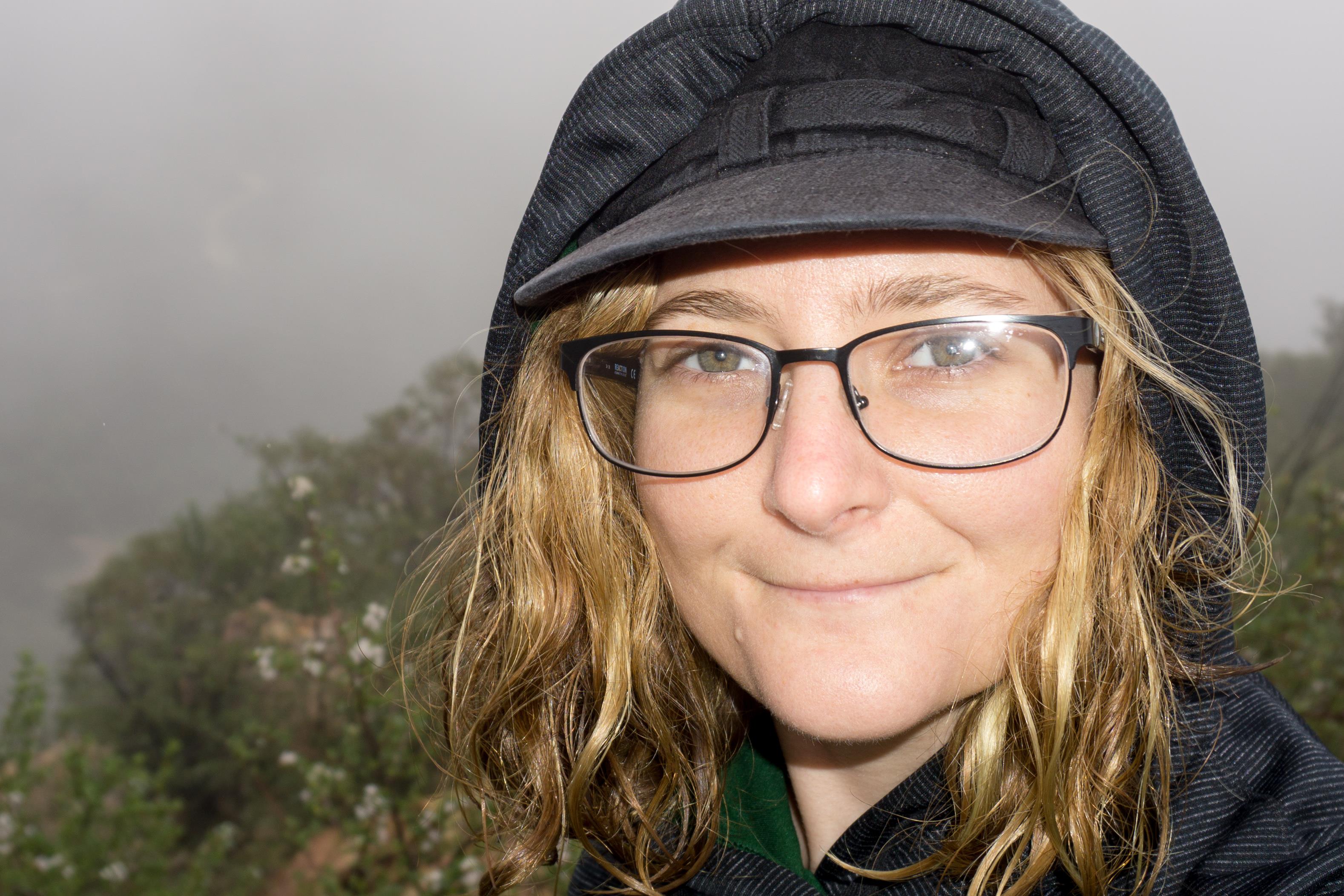 Corinne is excited to be the Biological Illustration Intern at the California Academy of Sciences (CAS) in San Francisco. Science communication has always piqued her interest, and this internship will allow her to hone and combine her passion for art and research both within academia through journal illustrations, and beyond to the general public on the museum floor of the CAS. She is also thrilled to be learning about the logistics of professional science illustration, from collaborating with researchers to pricing work for clients. She looks forward to working in an active-research museum environment, both engaging museum guests and learning about exhibit art and design.
MacKenzie Wade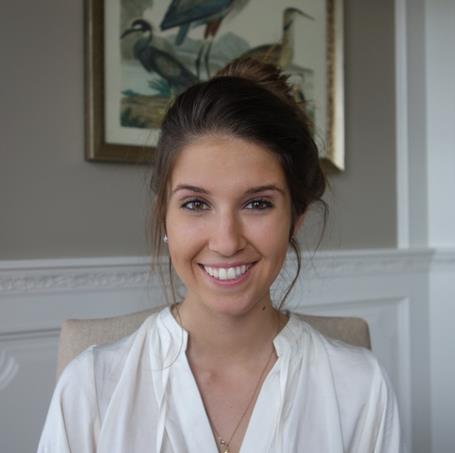 MacKenzie will be interning with Little Herds in Austin, TX, as their Communications Outreach Coordinator. She hopes to bridge theory to practice, and gain valuable experience in the on-the-ground sustainable food movement of edible insects, which is reshaping the future of food. She is looking forward to engaging and communicating with professionals from academia, government, and industry about the environmental, social, and health benefits of edible insects. She plans to eat a lot of tasty, healthy bugs over the summer, and challenge our society's preconceptions about insect food.
Audrey Lopez
Audrey is excited to be interning with the Tanya Agui~iga Studio and the Santa Barbara County Office of Arts & Culture working at the intersection of public art, social justice, and community engagement. Audrey is striving to be a curator and is therefore thrilled to gain ​day-to-day knowledge ​about running an internationally-known artist's studio, coordinating between local artists, implementing community engagement strategies, and creating and leading projects. She is eager to be working on large-scale public art projects as well as high impact ones that bring to light the importance of social justice through art.
Jasmine Kelekay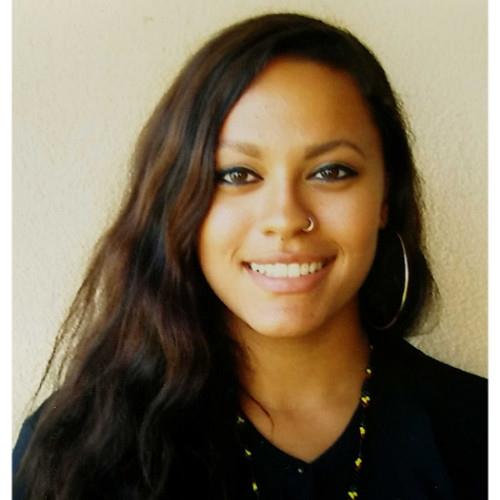 Jasmine is excited to be the Education Initiatives Intern with the AfroSwedish National Association in Stockholm, Sweden. She looks forward to working with a community-based, non-profit organization where she can apply her academic training in Sociology and Black studies to improve the lives of those in the Afro-Swedish community. She plans to conduct community programming and facilitate reading groups for young people in the community. She is thrilled to be designing educational events that are relevant and accessible to communities beyond the university setting.
Congratulations again to all of the recipients! We wish these interns a wonderful experience and look forward to checking back in with them at the conclusion of their work to see what they learned. Stay tuned!
If you are interested in learning how you can get a graduate-level internship, come speak with a career counselor!