Check out this brand-new UCSB series on grad student and postdoc professional development experiences funded by the Individualized Professional Skills (IPS) Program. This week's featured video is by Neil Zhang, a graduate student in the Molecular, Cellular, and Developmental Biology (MCDB) department, who attended a biotech industry conference. Read on to watch the video and learn more about the IPS program!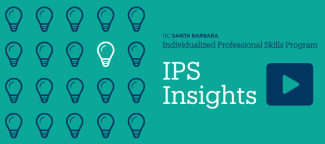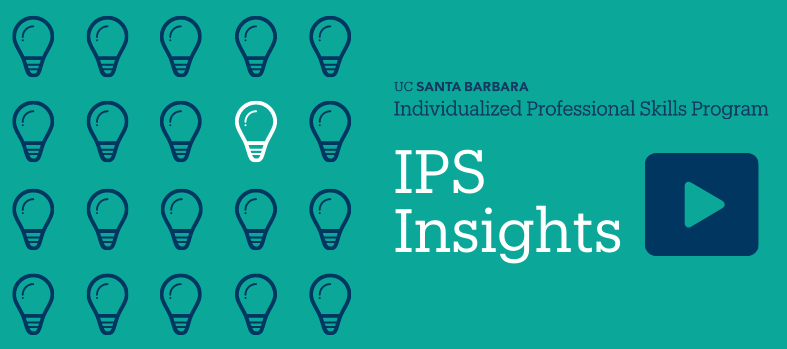 Have you ever wished you had support to take advantage of a professional or career development opportunity that lies outside the scope of your academic research? The UCSB Individualized Professional Skills (IPS) Program is designed to help graduate students and postdoctoral scholars fill in the funding gaps for pursuing opportunities that support your professional development in a variety of career trajectories.
IPS Insights: We are excited to launch a brand-new series "IPS Insights," where previous awardees share about their IPS-funded experiences in short informational videos. This week's featured video is by Neil Zhang, a graduate student in the Molecular, Cellular, and Developmental Biology (MCDB) department.
Neil attended a biotech conference in San Diego, CA titled Peptalk 2020: The Protein Science Week. More than 1,300 leaders from academia, biotech and pharma gathered at this conference to discover new opportunities, apply alternative solutions, and develop promising partnerships. Watch his video to learn more about his experience!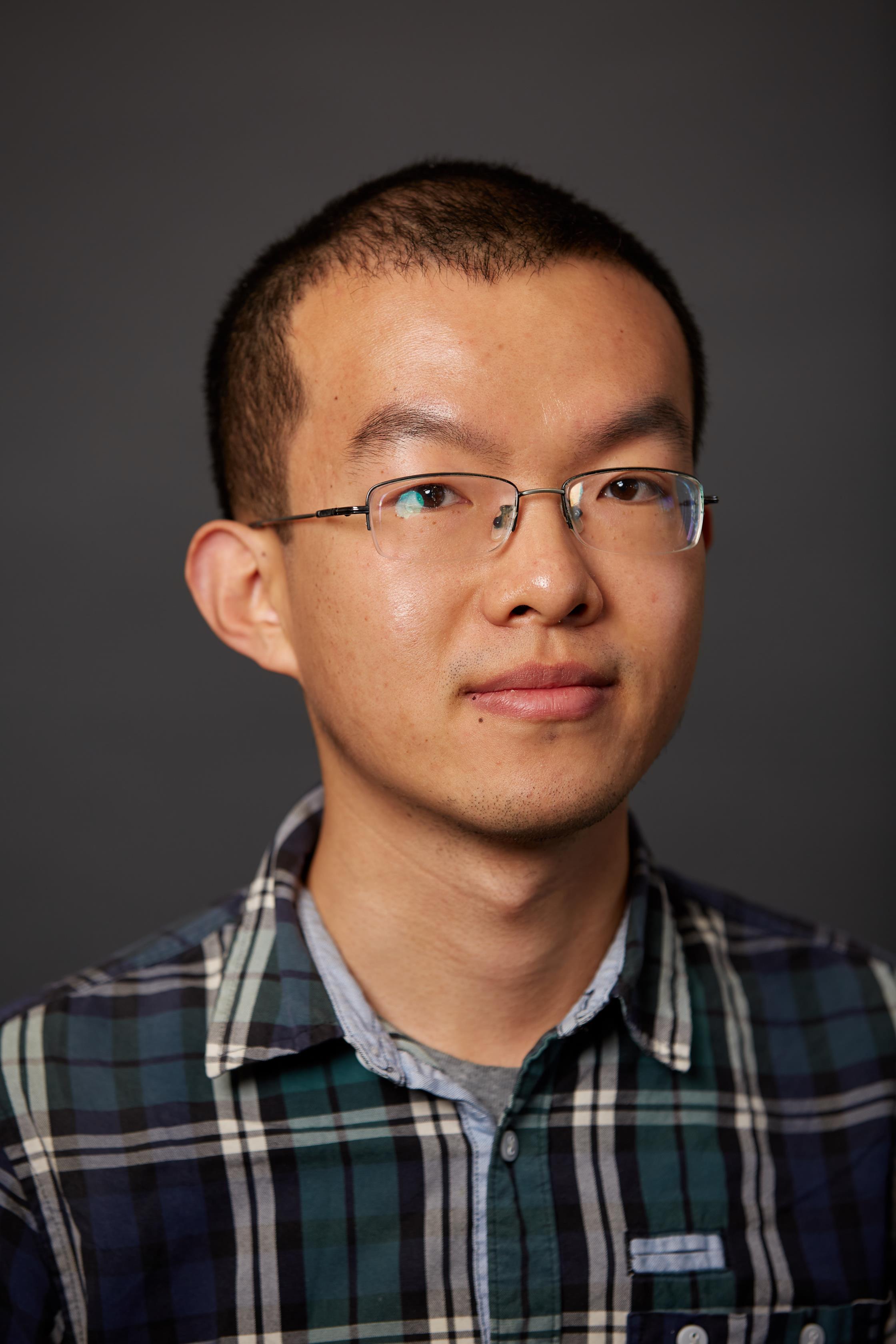 In Neil's Words: What I Learned
"The global monoclonal antibody market has been expanding over the recent years, and was worth $115.2 billion in 2018. I gained a deeper understanding of this new field through this conference, which focuses on the development and production of monoclonal antibody drugs. During the first two days, I attended a training course titled "Introduction to Antibody Engineering". This course was taught by two experienced professors who have been worked in the field for more than 20 years. I learned about the whole process of antibody-based drug development. I also learned more about the skills I need to have if I want to work in the industry.
I then attended research seminars given by scientists from pharmacology companies and learned about new products that are being developed by these companies. I also attended two round table discussions titled "Finding your First Job" and "'Big Data' Real-Life Applications." I had a chance to network with recent graduates who just start their careers in the industry. It was really helpful because I got more information about the job application process for several companies I'm interested in working for.
This conference is suitable for anyone that is interested in the biotech industry, especially monoclonal antibody drug development. Because it combines training seminars, cutting edge research talks and networking events it is really a great learning experience."
IPS Program Overview
Awards up to $1000 are granted to eligible UCSB graduate students and postdoctoral scholars from any discipline who wish to individually tailor their career paths with outside professional development opportunities. The purpose of the IPS program is to help grad students and postdocs take greater agency in their own career path by funding exploration of a range of professional development opportunities across a variety of career and skill interests.
The IPS Program is a collaboration between the Professional Development Series at the Center for Science and Engineering Partnerships; the Graduate Division; the Office of Diversity, Equity and Inclusion; UCSB Innovation and Entrepreneurship initiative and CNSI Technology Incubator; Career Services; UCSB's divisional deans; and external donors. Learn more about the program here!