Dr. Duncan Mellichamp, Professor Emeritus of the UCSB Department of Chemical Engineering, has been a UC Santa Barbara professor for nearly half a century. He will speak about his career path, and the legacy of UCSB, as the Graduate Division's 2016 keynote Commencement speaker.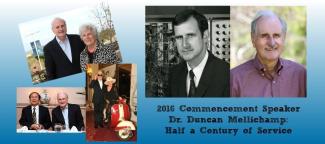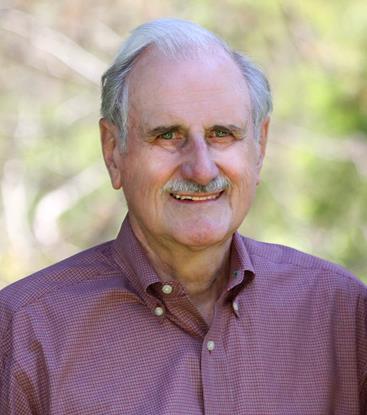 Not many people can say they have worked in one place for half a century. Duncan Mellichamp can. Dr. Mellichamp, Professor Emeritus of the UCSB Department of Chemical Engineering, will mark 50 years as a professor at UC Santa Barbara this December. But although he has been a fixture on this campus for decades, he has ventured far beyond labs and classrooms throughout his life, leaving an indelible impression in wide-ranging areas including academia, the arts, business, non-profits, and philanthropy.
As a young man studying on an exchange scholarship in Stuttgart, Germany, Mellichamp immersed himself in the country's language. He spent much time in the standing area of the city's local opera house to enjoy the dramatic productions. He continues to enjoy opera today - in reserved seating - with his wife, Suzanne. Mellichamp has been an active environmentalist, a wine connoisseur (former part-owner of Alisos Vineyard in Santa Barbara County), inventor of a new commercial technology to make polyester, and an enthusiast of modern fiction. He also went through the proverbial mid-life crisis period, driving a fire-engine-red Corvette.

If he had not accepted an invitation in the mid-1960s to come west to present a seminar at UCSB, Mellichamp - then a young research engineer in DuPont's Textile Fibers Division in North Carolina - likely would not have left industry for academia. Mellichamp recently accepted another invitation - to be the Graduate Division's 2016 keynote speaker at its Commencement ceremony June 12 at 4 p.m. on the Faculty Club Lawn. There he'll discuss UC Santa Barbara's legacy and transformation from small state teaching college to world-renowned, top-tier research university.
"This year I am delighted that our Commencement ceremony will feature Professor Duncan Mellichamp, a man who has had tremendous impact on the UC Santa Barbara campus and broader community for nearly 50 years," said Graduate Division Dean Carol Genetti. "His story illustrates the many possible strands of an academic career, as well as the great good that devotion to serving others can produce. I look forward to an inspiring talk!"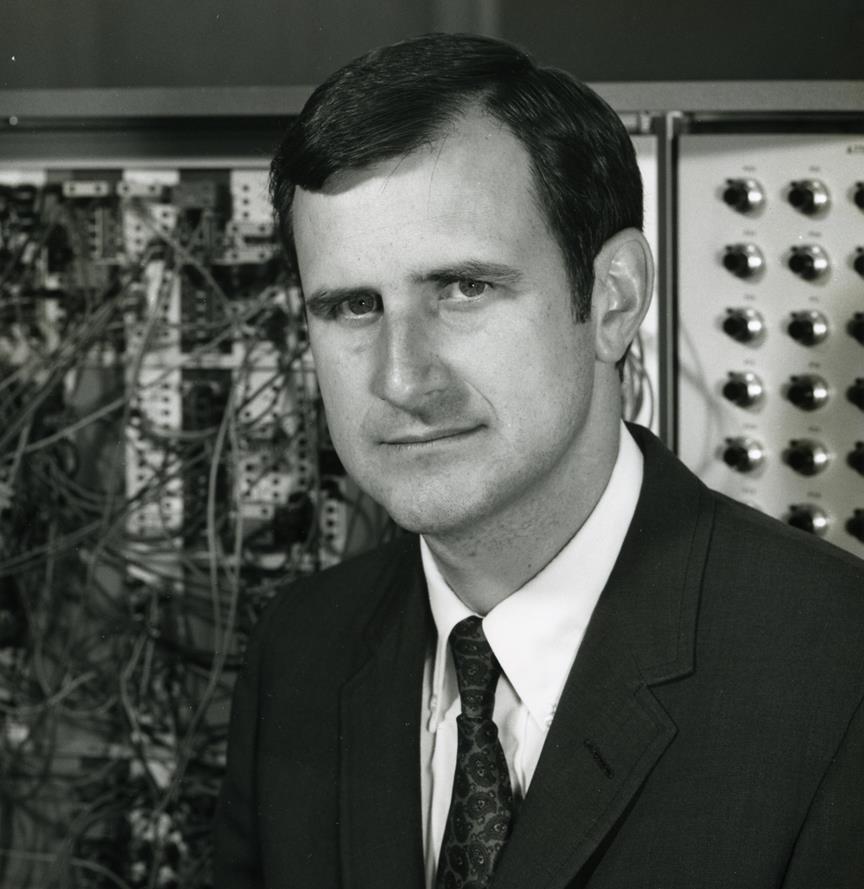 Mellichamp was one of six founding faculty members of the UCSB Chemical Engineering Department, where he started up the process control program. He had earned his bachelor's degree from Georgia Tech and his Ph.D. from Purdue University, both in Chemical Engineering.
At its beginning in 1965, UCSB's Chemical Engineering Department was situated in the Arts building, where it built its reputation over the next 20 years. There, Mellichamp and others in the department developed undergraduate and graduate curricula, constructed laboratories, designed new courses, and hired additional faculty, all of which attracted an ever-higher caliber of students.
Today, UCSB's Chemical Engineering Department is among the best in the world. In 2015, U.S. News & World Report ranked the program No. 5 among public universities. It tied with the University of Delaware and Mellichamp's alma mater, Georgia Institute of Technology, for that honor.
Mellichamp has a long and impressive list of accomplishments.
He is author of more than 100 research publications on process modeling, large-scale systems analysis, and computer control. His early computer work led to an edited book in 1983, "Real-Time Computing with Applications to Data Acquisition and Control." He co-wrote the award-winning undergraduate textbook, "Process Dynamics and Control," now in its 4th edition. His recent research focuses on the potential profitability of new, large-scale chemical plants.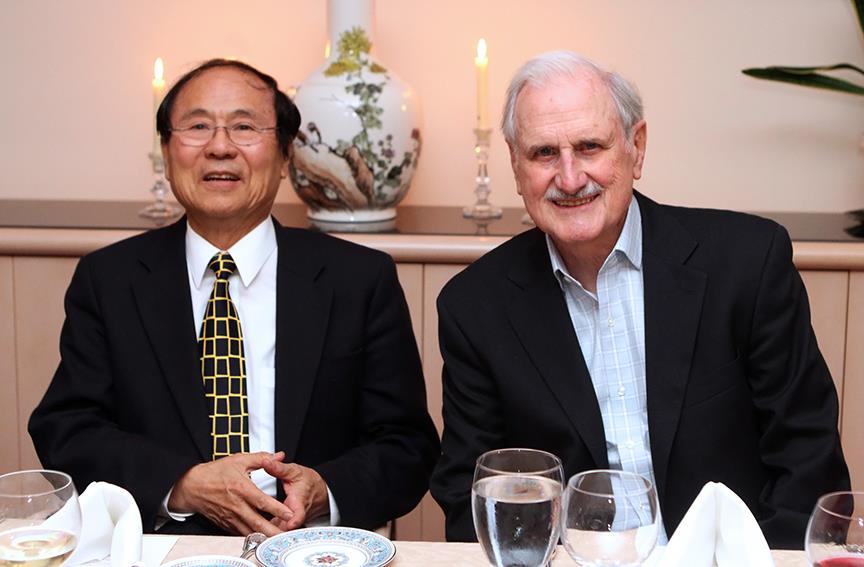 Mellichamp was elected chair of the UCSB Academic Senate (1990-92) and of the UC system-wide Academic Senate; the latter position includes serving as Faculty Representative on the Board of Regents (1995-97). For seven years before his retirement, he served half-time as special assistant to the Chancellor for long-range planning.
Mellichamp and his wife, Suzanne (UCSB M.A. Education '70 and a teacher for 30 years), have endowed 13 faculty chairs at UC Santa Barbara, beginning in 2001 with a single chair in process control. Currently, three areas are targeted for growth through these new chairs: systems biology, globalization, and sustainable chemistry. The couple also actively support half a dozen local arts and performing arts groups, including Opera Santa Barbara, where Mellichamp served on the Board of Directors for 12 years (three years as its president). Mellichamp was elected Trustee of the UC Santa Barbara Foundation in 2003; was made an honorary alumnus in 2009; and chaired the highly influential Trustees Advisory Committee on IV Strategies in 2014.
Although retired from the full-time faculty since 2003, he returns winter/spring to give a series of guest lectures in a senior course and continues to do research and publish. During his career, he has mentored more than 50 graduate students to degrees, including the first Ph.D. granted in Chemical Engineering and the first female Ph.D. in the College of Engineering. We recently sat down with Dr. Mellichamp, who shared stories about his education, career, accomplishments, philanthropy, and more.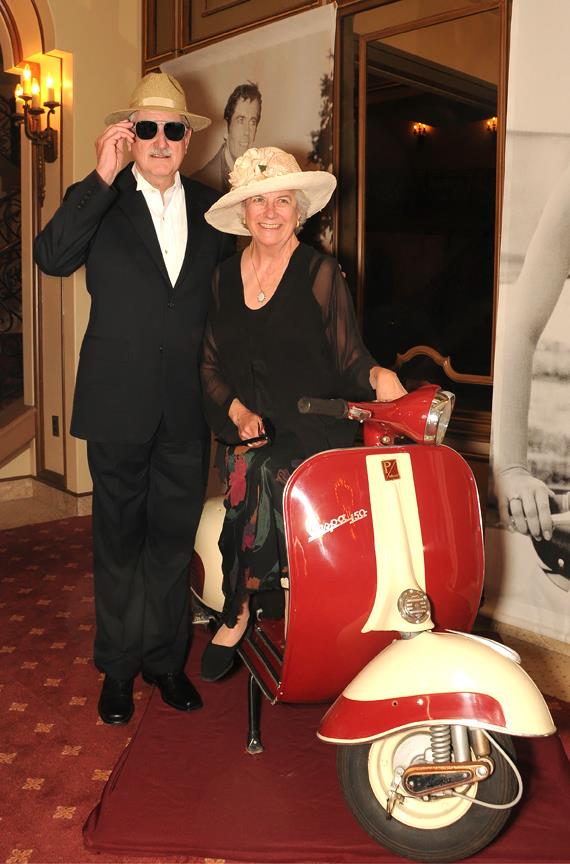 Mellichamp's father was a textile engineer who worked for a British transplant firm headquartered in New York City. His mother played piano, and one of his brothers is both a college president and concert organist who performs on the international circuit. Mellichamp said he tried music, but "I had no talent whatsoever." He did, however, have a knack for mathematics, so the self-described "geeky kid" decided to follow his father and pursue engineering.
"I was focused on going into industry," said Mellichamp of his time in college. "I already had two years of industrial experience, working summer and winter quarters as an undergraduate. ... I knew what I wanted to do. I chose my Ph.D. school to give me a good preparation for the most challenging work."
Mellichamp's interests went beyond engineering. While an undergrad at Georgia Tech, where six quarters of English was then the only general-education requirement, he tested out of the first two quarters.
"So with the last four I chose the creative areas," he said. "At the end were two courses that really made all the difference in my career. One was a course on modern fiction, where for the first time I realized that you can write and read something on multiple levels and that the symbolism often is more important than the direct story. The class taught me to read critically, and I realized that the humanities offer much of the subject matter I enjoyed that the technical areas do not. The other course, on propaganda, was fascinating. The 1950's just followed the Nazi period, and it was the middle of the Cold War. I learned how to interpret what people are saying, what they write, and what they really want you to think."
The fiction course, he said, "convinced me that I needed to get a broader education, so I applied for and won an exchange scholarship to the Technical University of Stuttgart in Germany the year after I finished at Georgia Tech. I went through an immersion German language school. In eight weeks I learned just enough German to embarrass myself many times. But I did OK. Suzanne and I still have friends we visit, write, and talk with often. We have gone back to Germany many times."
While in Germany, he applied via airmail for graduate school. He sent applications to MIT and Purdue, and was offered fellowships to each. Since he knew directly and respected two Purdue Ph.D. graduates, he decided on Purdue to prepare for that anticipated industrial career.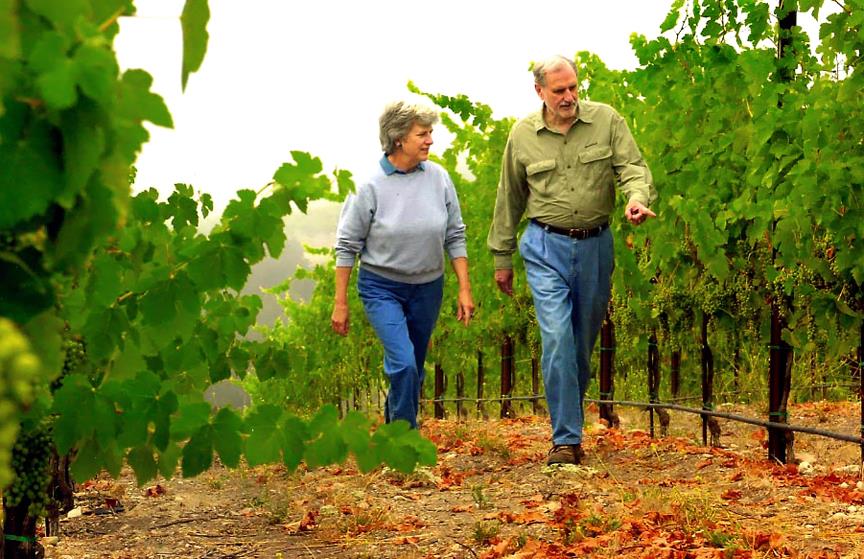 His decision proved to be fortuitous for a couple of reasons. It was at Purdue that Mellichamp TA'd for Professor Jack Myers in the School of Chemical and Metallurgical Engineering. Professor Myers must have been impressed with his young TA. "I conscientiously graded class assignments, covering the papers with comments," recalled Mellichamp. Myers remembered his diligent TA several years later, when he relocated to UC Santa Barbara as the founding chair of the Chemical Engineering Department, later serving as Dean of the College of Engineering. It was Chair Myers who had invited Duncan out to UCSB to give that fateful seminar and ultimately persuaded him to leave DuPont at the age of 30 for a new career in academia.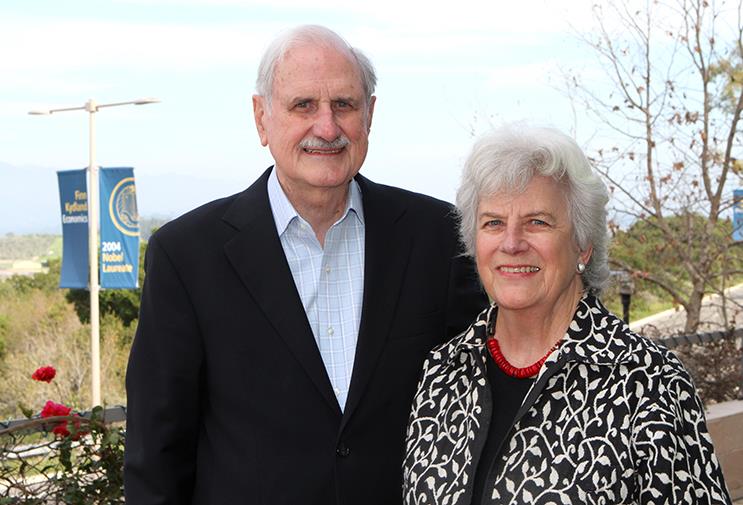 Also, during Mellichamp's first year at Purdue he visited a cousin in Dubuque, Iowa. There he met Suzanne, a grade school teacher. Seven dates over the next seven months and 125 handwritten letters later, the couple were married. That was September 1961; they celebrate 55 years of marriage later this year.
Suzanne and Duncan Mellichamp invested wisely early on, and they made the choice to give back, to the university and to their community. Given their careers in teaching, endowing chairs at UCSB was a natural path for them.
"I'm not a bricks-and-mortar kind of person," Mellichamp said. "I never wanted my name on a building. The faculty represent where the important things begin." The couple enjoy philanthropy, Mellichamp said, because it allows them to "participate with the people who benefit from it." The couple's intent with the clustered chairs, he explained, was to seed "more interdisciplinary collaborative programs, a primary mechanism by which UCSB has achieved greatness."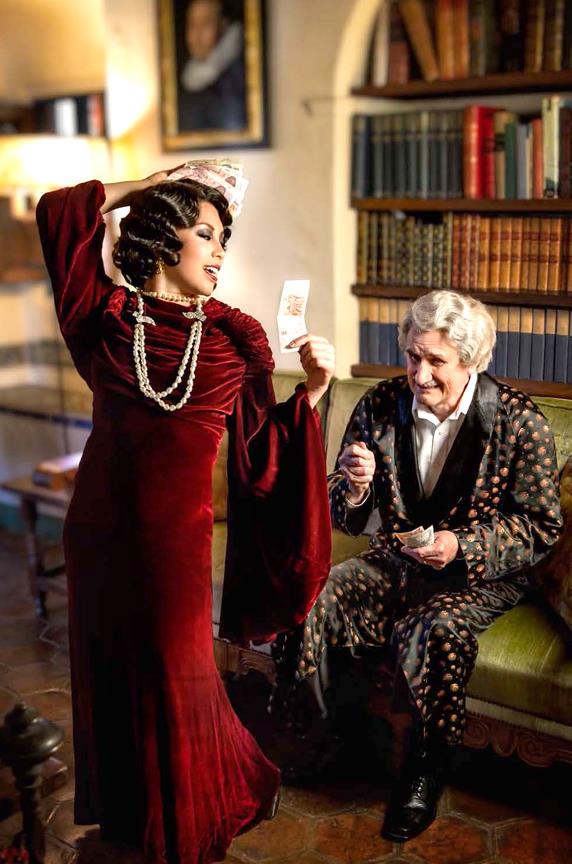 In an article by the Office of Public Affairs and Communications in February 2014, the cluster of Mellichamp Chairs in Sustainable Materials and Product Design was described as "a wonderful example of the collaborative spirit among several entities across campus."
Mellichamp has collaborated in many other ways throughout his life. Projects near and dear to his heart have included Isla Vista redevelopment, the Devereaux land swap that opened up the current faculty housing program, and Academic Senate work that included putting the equity issue of "health benefits for unmarried domestic partners" before the UC Regents, where it was eventually approved. The Mellichamps also helped save a failing business when they led a takeover of Alisos Vineyard with several other limited partners in the 1990s. And there were those years helping to build a regional opera company.
Whether in Indiana or Isla Vista, Stuttgart or Santa Barbara, "my life truly has been much on the 'road less often taken,' but I would not change it in any way," Mellichamp said.

He believes that "one ought to have fun along that road no matter how much one works. Engineers generally are good at both components. And Suzanne and I have tried to intersperse fun and adventure along with a significant amount of work."
***
Dr. Duncan Mellichamp will speak at the Graduate Division Commencement ceremony on Sunday, June 12. The ceremony, on the Faculty Club Green, begins at 4 p.m. For more information, visit the Graduate Division Commencement page.